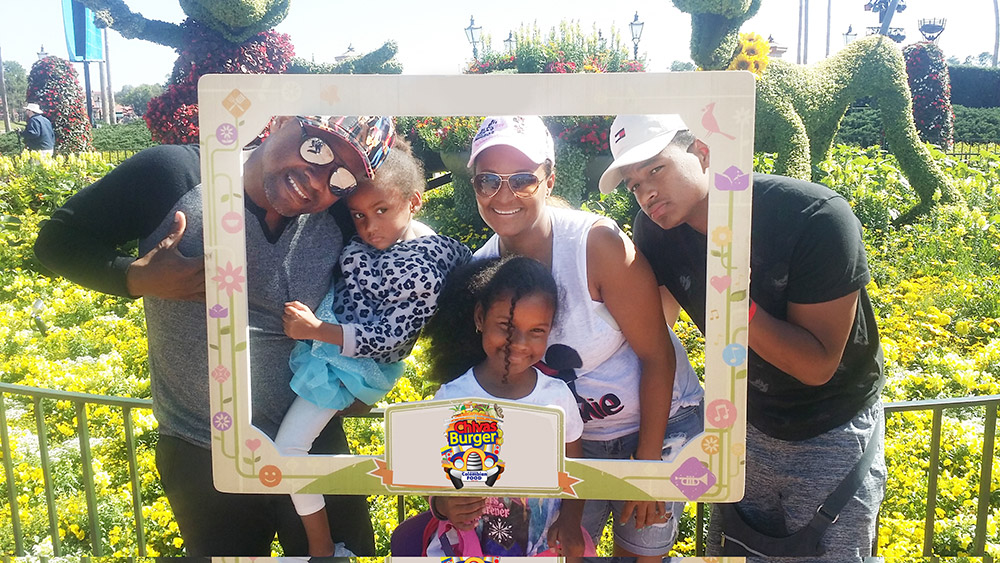 When Michael Angulo moved to the United States from Cali, Colombia, 20 years ago, he worked as a professional salsa-dancing instructor in Dover, New Jersey, and then in Miami, where he has been for 15 years.
"I needed another job and a food truck was the next best thing," said Angulo, who always loved to cook and dreamed of having his own business. "When I moved to Miami, I noticed there was a lot of Colombians here [Homestead] and there isn't a lot of Colombian food in this area."
It took him about a year to prepare the kitchen and all the permits to start operating as "Chivas Burger," a food truck that resembles a Colombian "chiva."
"I chose the name Chivas Burger because traditionally these vehicles represent the rural class of Colombia, which are used as a means of transportation from the countryside to the city to sell their crops," said Angulo, 40. "'Chivas' are also used as "chivas rumberas" giving people and tourists a little bit of our Colombian folklore by partying and at the same time having a night tour of a city."
Chivas Burger, which has been in business for nine months, will be the only food truck at Hacienda Guadalupe located in 6401 SW 125th Ave. to celebrate the annual Colombian festival "Carnaval de Barranquilla." The event will take place from noon to 11 p.m. Sunday, Feb. 15.
Chivas Burger serves a variety of food, from a classic hamburger to "arepas," flat corn bread, to "salchipapas," cut up French fries with hot dog sausages.
Latin music, especially salsa, plays at all times at the Colombian food truck.
"I have the best energy while working. Not only am I working alongside with my family, but I am cooking to the rhythm of salsa music," said Angulo, who dances every break he gets, motivating his customers.
Angulo works with his wife, Isamandra Caicedo, who is also from Cali.
"My husband's goal is to have a successful business and with time be able to give others employment," said Caicedo, 37.
While Angulo cooks, Caicedo takes customer's food orders.
One of the most popular dishes is the "toston" burger, a hamburger made of fried plantain slices [toston] instead of bread.
"Hamburgers usually have thick pieces of bread, but the "toston" burger is unique," said Caicedo. "Customers keep coming for more."
Monica Arcila, 22, who moved to Miami from Colombia when she was 5, is one of them. For her, it's like experiencing life in her home country.
"I feel like I am back in my country eating outdoors, with music and wanting to dance while I eat," said Arcila, who was recently there eating the "toston" burger. "Chivas Burger brings a little piece of home with its 'sabor' [flavor] to Miami."
Lina Caicedo, not related to the owner's wife, agrees. She booked Chivas Burger for a soccer tournament when it first began service.
"Everyone loved the energy Chivas Burger brought to the event," said Lina Caicedo, 27. "I never thought there would be a whole crowd dancing to salsa. I am still a loyal customer."